About Us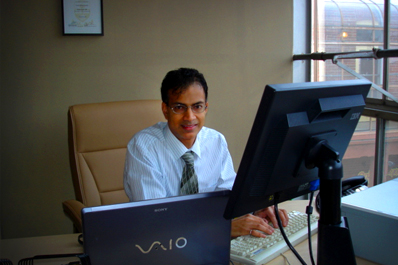 Our Management
talentFIT founder Vivek Belgaumkar is an Engineer and MBA with more than 20 years of experience in engineering, consulting, human resources, and sales.
Mr Belgaumkar has first hand experience with organizational culture and has always been intrigued by a critical question – why do some people just seem to fit in and get down to business within a particular culture while others struggle against the tide and inevitably fail irrespective of their suitability for the job?
Vivek has been working with business clients across multiple industries since 1995 to address their most pressing technical, process, operational and human resource challenges.  His innovative and thoughtful solutions to challenges faced by organizations have saved thousands in weekly costs and enabled talent managers to make objective, fact based, and focused decisions with minimum hassle and exceptional results.
Our Philosophy
talentFIT strives to match consultants & employees to organizations based on both job as well as organizational fit.  This creates a harmonious, profitable, and long term relationship for both the new hire and the organization.
We firmly believe that organizations that have more of these types of relationships with their people will have a far reaching sustainable competitive advantage which will be difficult to duplicate.
New hires who secure work with an organization that closely matches their values will be happier, more successful, of longer tenure, and undoubtedly better paid than their peers.