preciseFIT Framework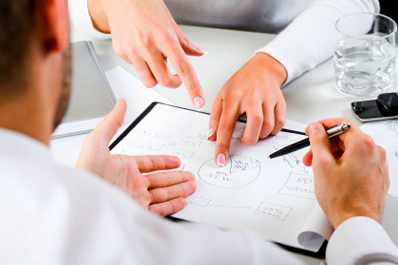 How does talentFIT achieve both job fit as well as strong person-organization fit?
Rigorous interview and reference checks to further validate qualifications and experience and support a strong job fit.
Use of Counterpart Match, a proprietary tool offered only through talentFIT which enables scientifically based and proven effective fit between a new hire and the organization. The Counterpart Match system is the most sophisticated person-employer matching system available. Based on Dr. Derek Chapman's (link) groundbreaking research on Person-Organization fit since 2003, the system incorporates the latest in scientific evidence-based management and statistical techniques.
Counterpart Match is:
100% based on the latest Organizational Behaviour and Psychological research
Highly objective, unbiased, and repeatable
Empirically based (based on actual observation, experience, and experiment)
Tested and proven accurate with more than 200 organizations and over 1100 candidates in the dataset
Predicts important outcomes such as Perceived fit, Engagement, Job Satisfaction, Turnover Risk, Counterproductive Behaviour and Job Performance
Flexible – can be used to hire individuals that fit your existing organizational culture or prescriptive to hire people who will help change your culture
Convenient – all survey components can be accessed fully online
How Counterpart Match works:
Provides a comprehensive analysis of your organization's culture/image based on 8 major factors identified by research
Empirically identifies the types of candidates who will fit in with your culture/image
Analyzes potential applicant's personality on six major factors
Analyzes potential applicant's preferred work environments based on 8 factors
Generates a description of the types of organizations the individual is best suited for based on formulas derived from actual working employees
Estimates outcomes such as perceived fit, engagement, and turnover risk
Estimates the reliability of the candidates' data to detect if faking is being attempted
Counterpart Match offers you access to one of Canada's foremost experts in person-organization fit as well as organizational culture. Dr. Derek Chapman. As a client you will receive a report for each potential new hire which was generated specifically to assess fit between that person and the organization.
talentFIT will assist you beginning to end in finding great talent or consult with you on people you are considering hiring on a contract basis. We also offer other related services.